Email me and I will forward you my shipping information. Thank you in advance! :]
1. Nike Terminator - "Day and Night" -
I don't get around the way I used to in sneakers. Nor do I typically deal with anything that's not an air max. But these shits with the straps + studs is doing something to me.
2.
Palladio Lip Stain
in Orchid -
Best lip stain ever.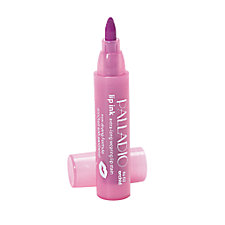 3. The rent and gas paid for a month. That'd be bananas.
4.Mimoco -
Hello Kitty Balloon
USB -
So cutee!
5. Sally Hansen - Ionic-Ceramic Tourmaline Dryer -
6. A puppy from the shelter!
7. Sprint -
HTC Hero
-
(I think)
8. A new weed grinder -
Someone stole my old one, shitty potheads.
9.
The Andy Warhol Diaries
-
After watching I Shot Andy Warhol and Factory Girl they just made him seem so strange and misunderstood and I love strange people.
10. 2010 Honda Accord Crosstour -
This shit is fucking dope. The Infiniti G35 is my favorite car but if we are talking about new-new shit, this is my babyy!