- I'm definitely NOT studying for my archaeology midterm right now. (I plan on sitting next to this anthropology major, Steve, who likes me.)
- I've been PMSing for the past 2 wks and I'm just trying to get
her
to come already so we can get this shit over with!
- PMS = sleeping for 15 hours/day, cold stares, cynical, nonchalant behavior.
- I wonder what I'm doing for Halloween. Sike, who am I kidding?! I don't have friends here.
- My Fall season:
plaid
velvet blazers
neutral colored tube socks
menswear
bold colored trousers
reinvented khakis
- Woohoo! Just got the new BBM :]
- Sleeping in late and Gossip Girl are the only reason I like Mondays.
- I'm so tired of G-Shock watches. Those shits were cool (and significantly cheaper) when I was in 6th grade. How much can you overhype a bulky ass WATCH? Niggas don't even look down on their wrists anymore.
- UGH! I need a oz. of some pretty, top quality, red haired grass!
- WHY was Lil' Mama on Tyra today? That made me very grumpy.
- I want this puppy.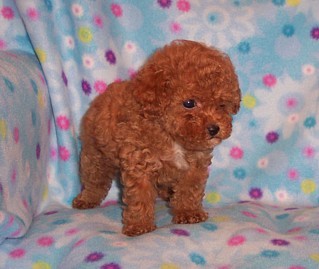 - My roommate ate a WHOLE PLATE of dry macaroni and cheese today and had the nerve to call the people on tv fat. Umm....
- My nipples are uber hard right now. Someone needs to turn off the air! >=[
- I miss Jersey and I miss my great grandma.